A CUSTOMIZED LATE NIGHT TALK SHOW
FOR YOUR CITY
With eight seasons performed in front of a live studio audience, and countless tour shows, The Mystery Hour knows what it takes to create an experience your audience will be talking about for a long time. Customizing a non-televised, live show specific to you, The Mystery Hour will celebrate your community and the people that make it great. Also, it will be hilarious. We promise.
The Mystery Hour can be seen on FOX, NBC, ABC, and CW stations in various markets across the country.
"He takes the time to get to know the people and bring them into the show, I know that's something really unique and something we really loved."

"The Mystery Hour Tour isn't a typical talk show. This high energy show has a cozy feel."
Here's the plan:
-You tell us who are some interesting and entertaining people in your city, we'll have them on to interview them
-Tell us a great local band in the area, and we'll have them on a musical guest
-We'll come in a couple days early and shoot a man on the street video (or other video) about your city, we'll turn it around and get it ready in time for the show
-Tell us everything you can about the city and we'll seamlessly incorporate it into the show
-We'll work in some of our videos, totaling more than 60 million views online, that we know are hits to incorporate in the show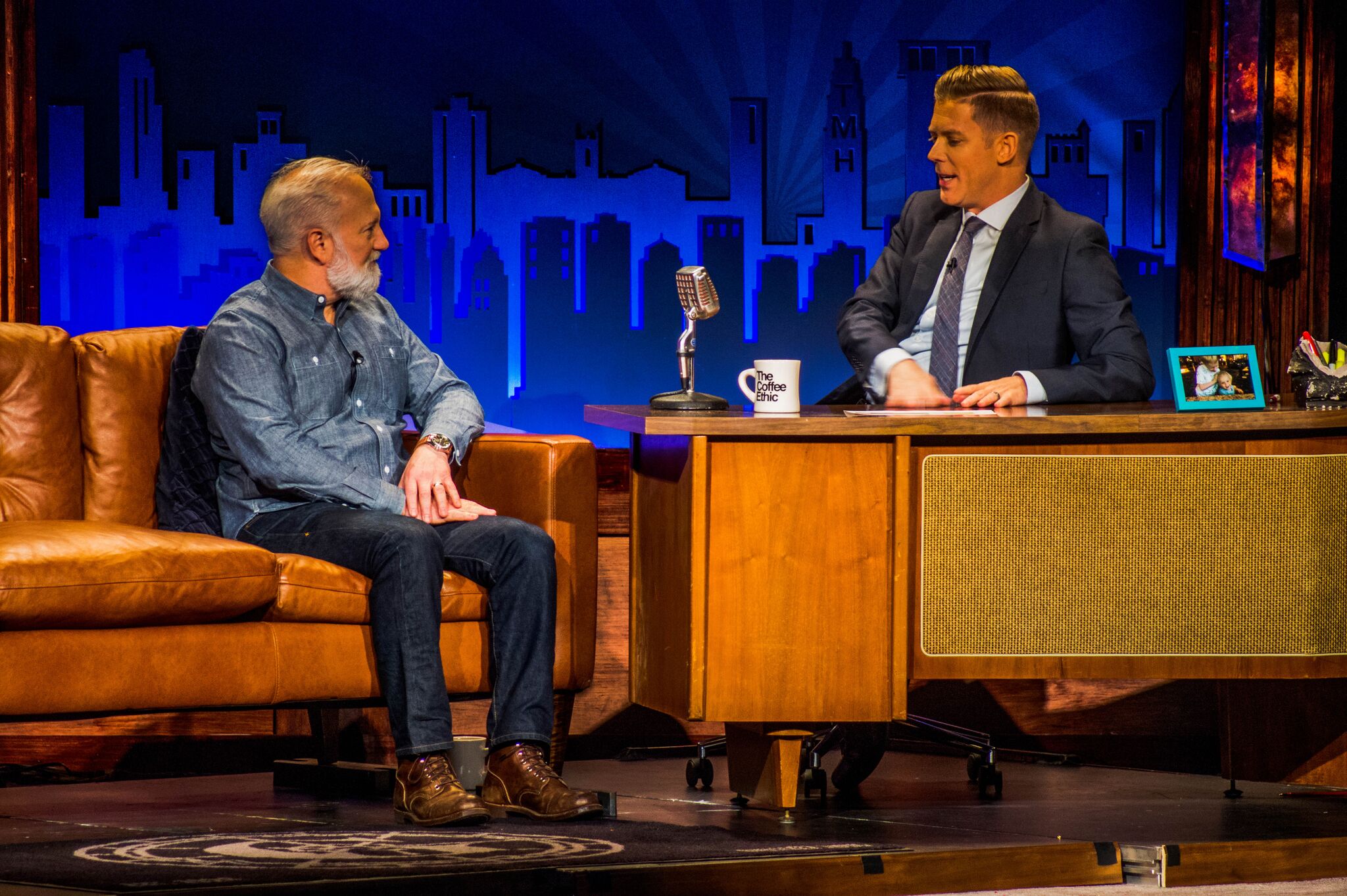 Additional options:
-We can also offer a package where we fly a celebrity in to be one of the guests as well. We've been flying in actors to our TV show for years and have established great relationships with them. We've had guests on from The Office, Parks n Rec, Modern Family, Sportscenter, Mad Men, Seinfeld, Napolean Dynamite, The Sandlot, Bridesmaids, and more.
-For our TV tapings we have an afterparty at a nearby restaurant and bar, it's always a fun option for the travel shows as well. Lately, we've been leading the crowd on a fun parade (sometimes with a pep band) to the after party. Maybe the local high school pep band could lead that.
-Educational opportunities. We would love to speak to schools, or theatre programs, or film students as part of the trip. Ask us about that.
Here's what's great about this:
You get an entertaining show the crowd will love, plus you can sell this show.
The local guests and musicians will bring in friends and family, because how often are they going to be on a late night talk show. This establishes a great base of people.

You get to promote that a TV show—live show—is coming to your venue

The TV show wants to make the live show all about your city

A TV show is a unique opportunity for students interested in theatre or TV to come out to the taping.
CONTACT:
LAURA@THEMYSTERYHOUR.COM